[]
keyboard_arrow_leftPrevious
Nextkeyboard_arrow_right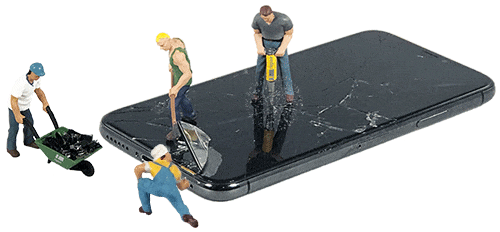 Do you have any questions? Any help? Let's get in touch!
As a Consumer Technology Repair company for almost any model Phone and Computer devices we are passionate about our work and we reflect that passion for every repair every service that we do.
We're the best in the electronic repair industry and the service industry because we take care of any device the same care and attention that we would give our own. We enjoy doing our jobs and we love to open a laptop piece by piece and put it all back together since we do it for years already. We take any repair seriously as our own. We don't consider looking a work that just needs to be get done. We keep our friendly service with a happy face and respect our job. We love to remember that we made a pretty good job yesterday and the day before that. We love to keep up with the latest technology as much as possible. We use the very latest modern tools to help our customers. You may follow us on social media as well, we try not to bore people, instead we like to surprise everyone and post happy things as possible also trying to stick informative posts or news as well. You may find something useful we are pretty sure about that. You may reach us via email as well. So Go ahead fill the form. We are here to help you.